Do Websites Have to Be Time-Consuming & Expensive to Build?
We don't think so. While traditional health campaigns rarely receive the requisite time or budget to deliver meaningful outcomes, even the standard options available don't always connect to relevant marketing initiatives and often fail to act on critically useful data.
Fortunately, Mercury Healthcare has the solution.
Mercury Healthcare Campaign Sites™
Combining our expertise managing hundreds of successful campaigns across healthcare service lines with real-time data on digital and health consumer behavior, Mercury Healthcare Campaign Sites™  deliver the following advancements in digital healthcare marketing:
Conversion-Focused Experiences
Full CRM & Marketing Automation Connectivity
Mobile-First Design Methodology
Built on Best Practices
Advanced Form Integrations
60% Reduction in Time to Market
Comprehensive Experience Mapping & Tracking
Integrated Call Tracking
Ongoing Feature Enhancements
Your Brand Identity Included in the Design
With Mercury Healthcare Integrations already in place, Campaign Sites™ provide powerful technological innovations that are scalable and easy to use.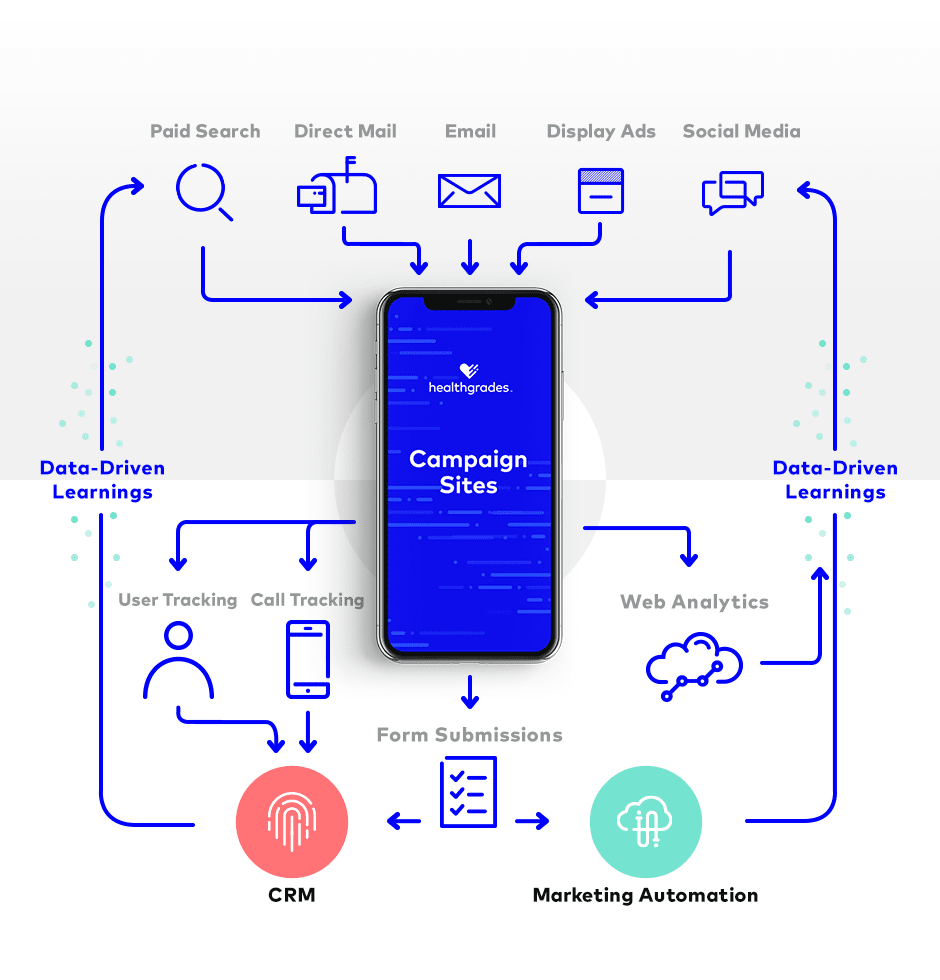 Products
Explore our available campaign site solutions to decide which best fits your campaign needs.
Add-Ons
Further optimize your campaign site with our featured selection of Add-Ons.
Integrations
Seamlessly connect your campaign site to existing digital marketing products and services.
Advance Your Health Campaigns
Are you ready to reduce time to market and increase the ROI of your health campaigns?