Provider Locations Made Simple
Not everyone selects providers by name or accepted insurance. For many, convenience is key. Having a robust Location Finder connected to provider profiles makes that not just possible, but preferred.
---
Engage visitors with an augmented search experience that takes full advantage of mobile location services.
Interactive location list and map view
Whether a visitor chooses to browse locations in the list format or by way of the map, their selection triggers the corresponding element to be accentuated. To narrow the number of locations presented, a visitor can filter by different search parameters, including location type, services and hours of availability.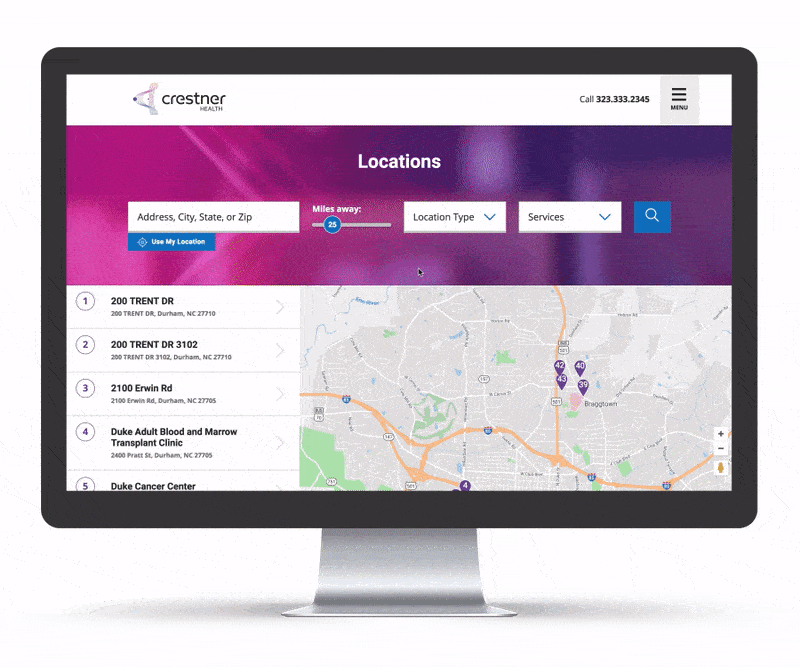 Locations linked to provider profiles
The same API used to import provider profiles for the Doctor Finder Add-On also pulls in related location information. This maintains a relationship between each provider and the location — or locations — at which they practice, making it simple for visitors to navigate from one to the other.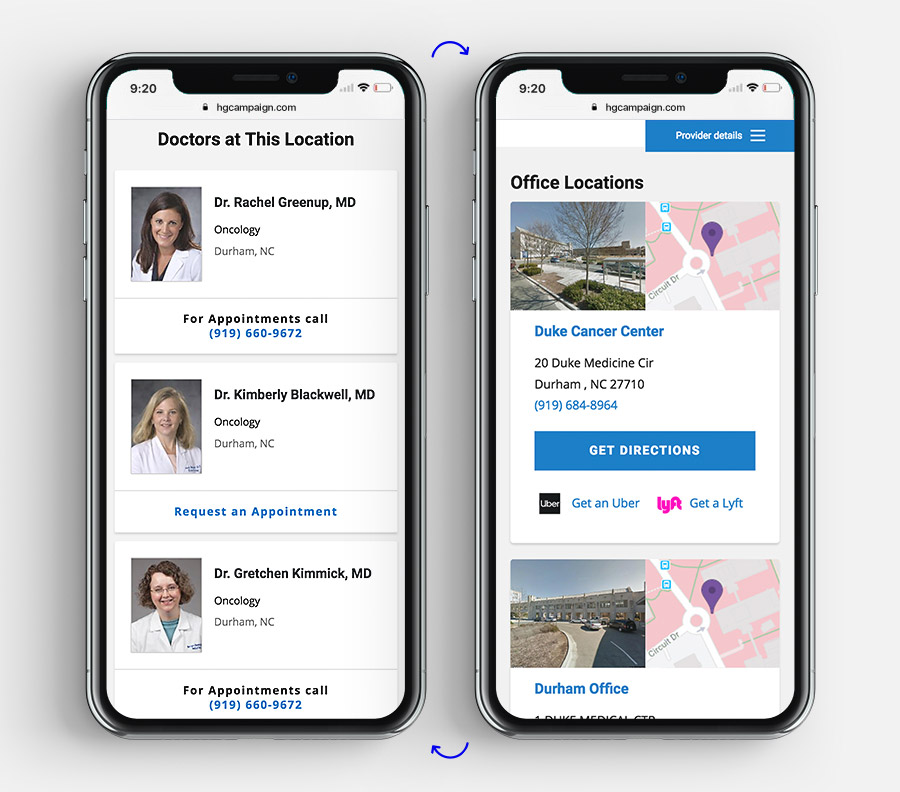 Google Maps API with Location Detection
The Google Maps integration offers visitors the ability to explore multiple locations in a familiar way without ever leaving your site. They can input an address of their choice or provide their current location with a single button click to view the distances to different offices and hospitals and then get directions to the location of their choosing.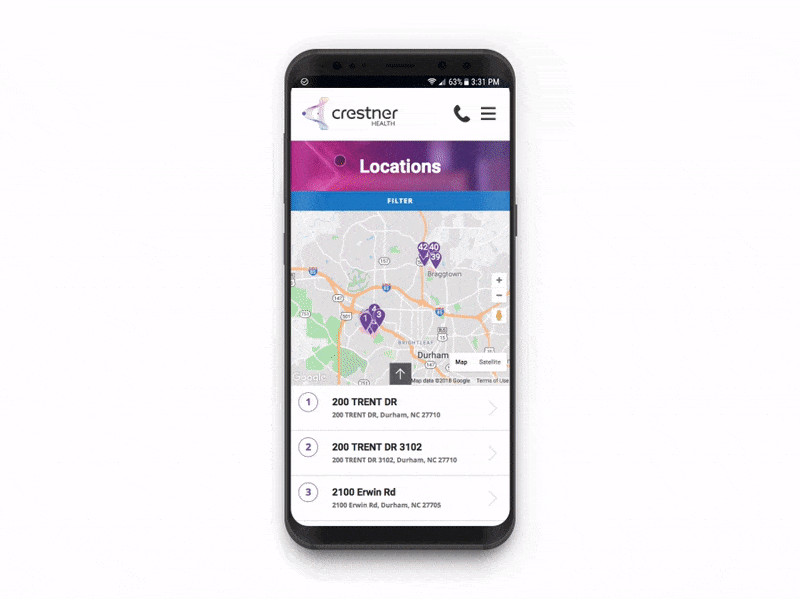 It's worth reiterating that the location data used in the Location Finder is imported as part of the Doctor Finder. Together, these Add-Ons provide a powerful resource for visitors looking to appoint with one of your providers.